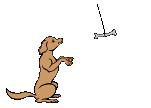 FREE PUPPY  CARE KIT WITH EACH PUPPY!  THEY COME WITH THEIR FIRST SHOT , WORMED, MICROCHIP, HARNESS, LEASH, TOY & SAMPLE OF  PUPPY FOOD

ALL PUPPIES ARE SOLD AS PETS WITHOUT AKC PAPERS

 SHIH TZUS ARE $1000. ea WITHOUT PAPERS.

MORE PUPPIES AVAILABLE FOR CHRISTMAS!

PICTURES SOON

I WILL START SHOWING THEM AND TAKING DEPOSITS ON 12/4/21

  IF YOU ARE ON THE WAITLIST, PLEASE LET ME KNOW IF YOU ARE STILL INTERESTED, AND RESERVE ONE WHEN I GET THEIR PICTURES ONLINE.

THEY LOOK LIKE THE ONES ABOVE plus BLACK / WHITE, AND GOLD.  

DUE TO THE EXCESSIVE DEMAND FOR PUPPIES, I CAN NO LONGER  MAINTAIN A WAITING LIST.

I  GET HUNDREDS OF EMAILS, PHONE CALLS, AND MESSAGES A DAY, AND CANNOT POSSIBLY ANSWER THEM ALL. 

I WILL POST THE PUPPIES PICTURES ABOUT 2 WEEKS BEFORE THEY ARE READY TO GO.

IF YOU ARE ALREADY ON THE LIST AND WANT ONE, EMAIL  ME TO SET UP A DAY AND TIME TO SEE THEM.  IT WOULD BE ON A SATURDAY BETWEEN 12 AND 6 PM, OR SUNDAY BETWEEN 12 AND 4 PM.

THANK YOU FOR UNDERSTANDING.

BETTY

OPAL AND BEETHOVEN'S GIRLS

BORN 4/22/22 READY TO GO

  JEWEL & BEETHOVEN'S BOY

BORN.5/2/22          READY 7/9/22

ANNA & BOOMER HAVE 1 GIRL

BORN 5/9/22    READY 7/9/22

HALLE & BEETHOVEN HAVE 3 GIRLS, ALL BLACK/WHITE & 1 BOY GOLD/WHITE

BORN 5/17/22     READY 7/16/22

HOLLY & BEETHOVEN HAVE 2 GIRLS

BOTH GOLD/WHITE

BORN 5/18/22       READY 7/16/22